What do you do when you are sailing offshore and you find yourself in a storm? How can you deal with storms so you don't break expensive gear and people don't get hurt? Storm management for cruisers is mostly common sense and is within the ability of ordinary people who venture offshore in seaworthy yachts.
Storm management is all about energy management.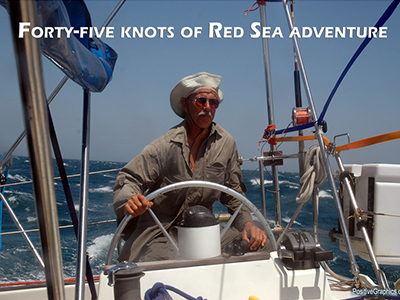 Large storms have lots of energy, and you need to learn how to deal safely with all that energy if you want to stay out of harms way. Storm management is actually energy management. If the energy in a storm gets transferred to your yacht - coupled to your sailboat - then you have to safely dissipate all that energy so that nothing bad happens. Most people don't understand the physics of storms and how they couple energy to your yacht. The basic concept is this: A storm contains massive amounts of energy, but if you don't let that energy climb on board your yacht, you will fare well during a storm. Conversely, if you sail in an uncontrolled and dangerous manner allowing the storm to couple its destructive energy to your yacht, then don't be surprised if you or your yacht are hurt ...
Read More →