It all began with the inspirational sailing movie, Dove. Dave Abbott began to dream that he too could sail across oceans. Dave and Donna Abbott started learning to sailing in the Panama Canal zone and around Puerto Rico during their Navy days.
In 1994, the Abbott family of Dave, Donna, Wendy (15) and David (14) set sail for a 2 year circumnavigation aboard their Privilege 39 catamaran, SV Exit Only. Dave Abbott's dream of bluewater cruising was finally coming to fruition after years of preparation and saving.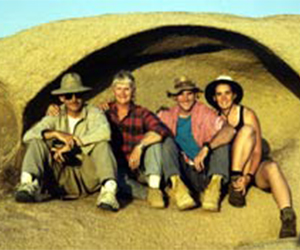 The Abbotts cruised through the Caribbean and South Pacific, discovering all the pleasures the cruising lifestyle had to offer. They finally made their way to New Zealand. Unfortunately, the dream of completing their circumnavigation was cut short by a serious car accident. Although they were able to periodically come back to SV Exit Only, the family put their circumnavigation dreams on hold for another 10 years.
In 2004, Dave, Donna, David and Sarah (David's wife), set sail from Australia. Over the next 2 years, the intrepid adventurers made their way through SE Asia, crossed the Indian Ocean, made their way up the Red Sea, sailed the Med and finally conquered the Atlantic to arrive back in the US in 2006. They had survived the deadly tsunami of 2004 in Thailand. They had eluded Yemini pirates in the Gulf of Aden. They had made lifelong friends and memories along the way. They had achieved their dream of circumnavigation.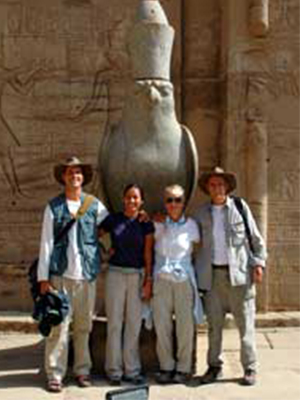 Another 10 years passed. Dave and Donna were back in the US and looking towards retirement. David and Sarah now had 2 young girls (Zoe, 5 and Joss, 2). And SV Exit Only was sitting on the hard in Florida, just waiting for another adventure.
So what if we did it again ... For all of us, the call of the ocean and the desire for adventure was there. To be able to share our love of cruising and travel with a new generation was exciting to consider. And so the planning began again ... and here we are! Ready for another season of sailing adventure. We hope that you will follow our journey!