Happy 4th of July! The crew of Exit Only explored the festivities in Fort Pierce. The local yacht club had a boat parade up and down the inlet. We walked with the girls up to the top of the south causeway bridge and watched the boats go by. Sailors had decorated their boats with flags ands streamers. After all the walking in the summer heat and humidity, we treated ourselves to a frozen slushie! We've been watching the locals setting up tents and stages in the main plaza in preparation for tonight's festivities. There will be live music, food trucks, and family activities. I am told that they will set off fireworks on the waterfront, so we will have a front row seat to the fireworks display.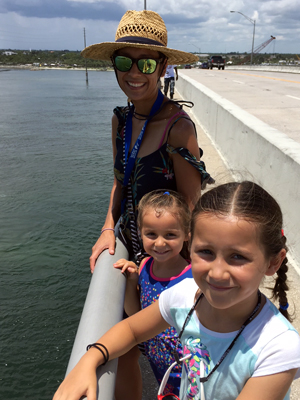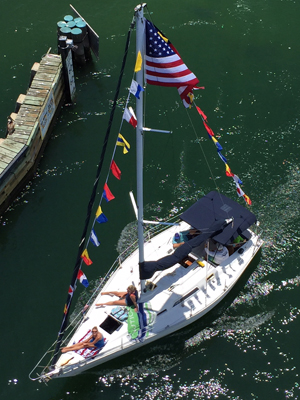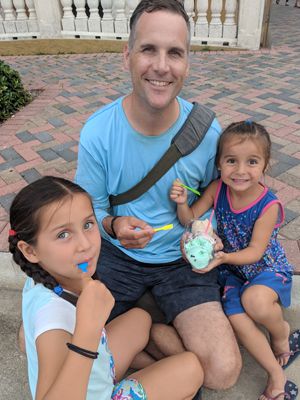 A few hours later ... A big crowd has come to the plaza. They have a civil war era cannon which has been booming across the town basin on the hour. The bounce house is up and available for play for a mere $7 (highway robbery)! The music is blaring from the sound stage. The food trucks and bars are here. Face painting, balloons, flags and local elected officials are making the rounds. We continued our own little celebration with some delicious gelato!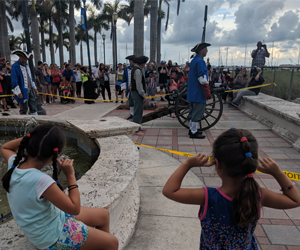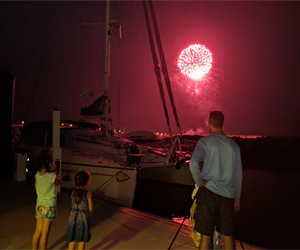 And we were in for a treat! David set up his camera and got some great pictures! It was a lovely fireworks show over the waterfront. I think that we had the best seat in the house. The girls were so excited. Lots of ooo's and ahhhh's. What a great way to spend our fourth of July! Happy birthday America!